Familiar with our new policies?
Click here to submit your proposal
Take your idea and translate it into a well-thought-out proposal using our easy-to-complete application.

Ideation
Great ideas start with big problems and unanswered questions. Think carefully about the problem you want to solve or the question you want to answer and consider how technology can be used to solve or answer that. Have the start of an idea but it's not quite flushed out yet? Attend one of our Proposal Workshops or meet with a member of our team who can help you refine your idea and provide assistance in the drafting phase of the proposal. Before you get down to writing, though, review these guidelines to find out if the STF is right for your project.
Applicants must be a UW – Seattle affiliated department, unit, or Registered Student Organization (RSO). RSOs must have UW department support and affiliation. Typically, this is in the form of a departmental advisor. RSOs without UW departmental affiliation are not eligible for STF funding.
The project must be unique and not already exist on campus.
The project, in general, must not be necessary to the essential business or operation of a department, unit, or RSO.
The project, in general, must not be necessary to the provision of regular classroom instruction and learning.
You may also find that reviewing our policies and guidelines in detail may assist you in developing your proposal further. You can find all our policies and guidelines here.

Attend a Proposal Workshop
Learn about the proposal process from our staff and get your questions answered live at one of our Proposal Workshops. You'll have an opportunity to work with staff to improve and develop your idea into a full proposal.

Drafting
Now that you have your idea and know the STF is the right funding source for your project, it's time to start writing. But first, collect all the information you'll need to get started:
Budget. Solicit recent (90 days or less) bids or price estimates for all the equipment you intend to purchase. Don't forget to consider tax, appropriate warranties, insurance, and shipping costs. Additionally, ensure you follow all UW Procurement policies, particularly about vendor sourcing.
Authorization. Contact the chair, manager, dean, or director of your department or unit and let them know about your project and what resources and support you'll need from them. Confirm, for example, where the equipment will be stored and hosted, who will pay for maintenance, insurance, and installation, and what staffing resources will be necessary to implement your project. You'll need their sign-off to submit your proposal.
Your Team. Planning, proposing, and implementing a project is a team effort and requires the assistance of several individuals from budget administrators to departmental support. Ensure you have the contact information for everyone working on your team, especially the budget contact (the person who can make purchases, typically a budget specialist), a student contact (at least one student who has worked on this proposal), and a department contact (typically a departmental advisor, manager, or other administrator).
With all your information collected, you can start writing your proposal on Submittable, a third-party resource we use to accept, review, and track proposals. You and anyone you want to collaborate with can log in to Submittable using a UW NetID here. If this is your first time using Submittable, check out our quick start guide here.

Review the Application
Before starting your proposal, review an in-depth walkthrough of the application, including the types of questions you will be asked and the information you will need to provide.

Ready to Submit?
Once everything is to your liking, submit your proposal on Submittable and we'll take it from there. If this is your first time using Submittable, check out our helpful user guide here.
Once screened by our staff team, present your idea and proposal to our committee of student representatives and answer questions.

Internal Review
Now that you've submitted your proposal, our staff team will initially review it to make sure it meets our eligibility guidelines and other applicable policies. If there's an issue, a member of our staff will reach out to you and help you make the appropriate adjustments if possible
If your proposal doesn't meet our eligibility guidelines and policies, and you cannot make the adjustments necessary, your proposal will be denied. Make sure you thoroughly review our eligibility guidelines and policies before starting your proposal here.

Committee Review
Hearings
If everything checks out with our staff team, you'll be invited to present your proposal to the Committee. The Committee meets every Monday from 3:30 to 5:30 p.m. in HUB 303 or virtually on Zoom. If you or anyone else involved in the proposal cannot attend these meetings, please let us know so we can find an alternative way for you to present.
Don't be stressed, though. These hearings are meant to be informative and give you an opportunity to address the Committee directly, explain the impact of your proposal, and answer any questions the Committee might have. Plan a short 3 minute presentation – you may have slides or other multimedia if you prefer – telling us what your project is, what you hope to accomplish, how much money you need, and what you intend to purchase. The Committee will follow your presentation with their own questions.
If we run out of time or if the Committee thinks of more questions for your project, we'll send a follow-up email which you and your collaborators can work on and send back.
Deliberations
From here on, it's a bit of a waiting game while the Committee hears other proposals over the quarter. Members of our staff team will be in contact with you as necessary to work through any remaining questions, make any adjustments to your proposal, and keep you in the loop as to the status of your proposal.
Near the end of the quarter, the Committee will begin to deliberate and determine which proposals to fund, how much to grant, and set any stipulations deemed necessary.
Decisions
If the Committee approves your proposal, congratulations! You'll receive a formal notice indicating how much the Committee approved, any stipulations on the use of those funds, and how to access them.
If the Committee denies your proposal, our staff team will work with you to explain the reason why and offer suggestions on how to improve your proposal should you want to reapply in the future.
From time to time, the Committee may also choose to defer your proposal for a decision at a later date. This is usually to give more time for the Committee to consider complex or large proposals and allow for more discussion between the Committee and you about how to execute the project if approved.
If approved, you'll receive your budget, make your purchases, and submit annual reports detailing the impact of your project.

Budget
Once approved, the Office of Planning and Budgeting (OPB) will create and fill a University budget for your proposal. Once that is complete, you will be notified and can begin spending.
Please work with your designated budget contact to access these funds and ensure all proper University policies are followed. Common methods of purchasing equipment include using a ProCard or the Ariba Catalogue. You may not make purchases from your department's budget first, then transfer funds from your STF budget later.
Regardless of how you spend your award, be mindful to keep all receipts, invoices, and other documentation for all purchases made. Failure to provide documentation for any purchase made may result in auditing and other consequential actions.

Implement
Once approved, the Office of Planning and Budgeting (OPB) will create and fill a University budget for your proposal. Once that is complete, you will be notified and can begin spending.
This one is on you! After making your purchases and receiving your equipment, it's now on you to implement your project and start solving that problem or answering that question you conceived at the start of this process. Our staff team will be available to answer any questions and provide whatever assistance we can, but the project is mostly in your hands now.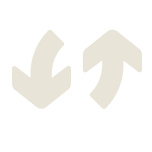 Amendments
Some changes to your budget deadline or award amount may be necessary after the fact. We understand that and have designed a process to easily request, review, and approve any changes to your award. If you need to submit an amendment, get in touch with our staff team and we will follow-up with an invitation to fill out a form on Submittable.
Common amendment requests include:
Budget deadline extension. Your STF budget has a deadline by which you must complete all purchases. If your project was delayed, you may request an extension to that deadline, allowing you to continue spending.
Overall cost increase. Bids can increase, tax rates can change, and inflation can drive prices up compared to when you originally put together your proposal. You can request additional funds to make up for that difference.
Additional line items. While implementing your project, you might find you forgot to add a necessary component to your request, or maybe you need a couple more of a certain item to complete your project. You can request additional funds to cover those additional line items.
Note that the Committee will not accept any amendments which substantively alter the original purpose and intent of your project. If big changes have happened which require a big shift in your project, we recommend connecting with our staff team who will work with you to determine the best next steps. Sometimes this may include submitting a new proposal altogether.

Reporting
Annually, you will submit a report detailing the status of your project and describing its impact so far. Your first report will also include a line-by-line breakdown of what you purchased, so be sure to keep all the receipts and documentation for any purchases you make. You will receive an email each year reminding you to fill out the annual report and can easily do so on Submittable.
But don't worry, you won't need to submit a report every year forever. Our reporting schedule is:
Less than or equal to $9,999: 2 Years
Between $10,000 and $49,999: 3 Years
Between $50,000 and $99,999: 4 Years
Greater than or equal to $100,000: 5 Years
Block Awards: Annually until Block expires.
It's important to make sure someone familiar with the project will be around long enough to submit these reports each year. Please let us know if the designated contact(s) change so we can update your information on our systems.
As part of our ongoing efforts to demonstrate the impact of the STF, we may also invite you to participate in a short interview resulting in a feature on our website where your project's story can be shared with the whole UW community.
Auditing
Based on your annual report or by the Committee's own initiative, an audit into your project may be requested. Don't be alarmed, these are routine check-ins to ensure the project is being implemented as it was conceived and that all STF policies and award stipulations are being followed.
We may request a site visit to physically see the equipment and ensure it is in good working order.
We may request detailed information about your spending, the use of equipment, student impact, or anything else the Committee may want to know about your project.
If we find any violations of policy or award stipulations, we will conduct a more thorough investigation and ask that you accommodate any and all requests for information, site visits, or interviews that may require. After completing our investigation, the Committee may impose certain punitive actions including, but not limited to, freezing your budget, demanding the return of funds, seizing any purchased equipment, or denying access to future funding.
These are rare circumstances and should not scare you so long as you follow the process and policies as intended. If you have any questions or concerns about this, please do reach out to our staff team.

Ready to Submit?
Once everything is to your liking, submit your proposal on Submittable and we'll take it from there. If this is your first time using Submittable, check out our helpful user guide here.